1
« Last post by Charles on Today at 12:55:11 AM »
Desire, envy, jealousy, fear, anger and violence are highly contagious feelings, they are very social material. Human beings are sound boxes for these phenomenons. We have special neurons called mirror neurons (
https://en.wikipedia.org/wiki/Mirror_neuron
) which give us the ability both to learn and to compete. The group of hikers were so isolated, it was like they were closed in a cell, they had barely any escape. They were often agglomerated like a unique special social body, doomed to promiscuity during their holidays in the infinite spaces of the Urals as if they still were in a komunalka (communal apartment)...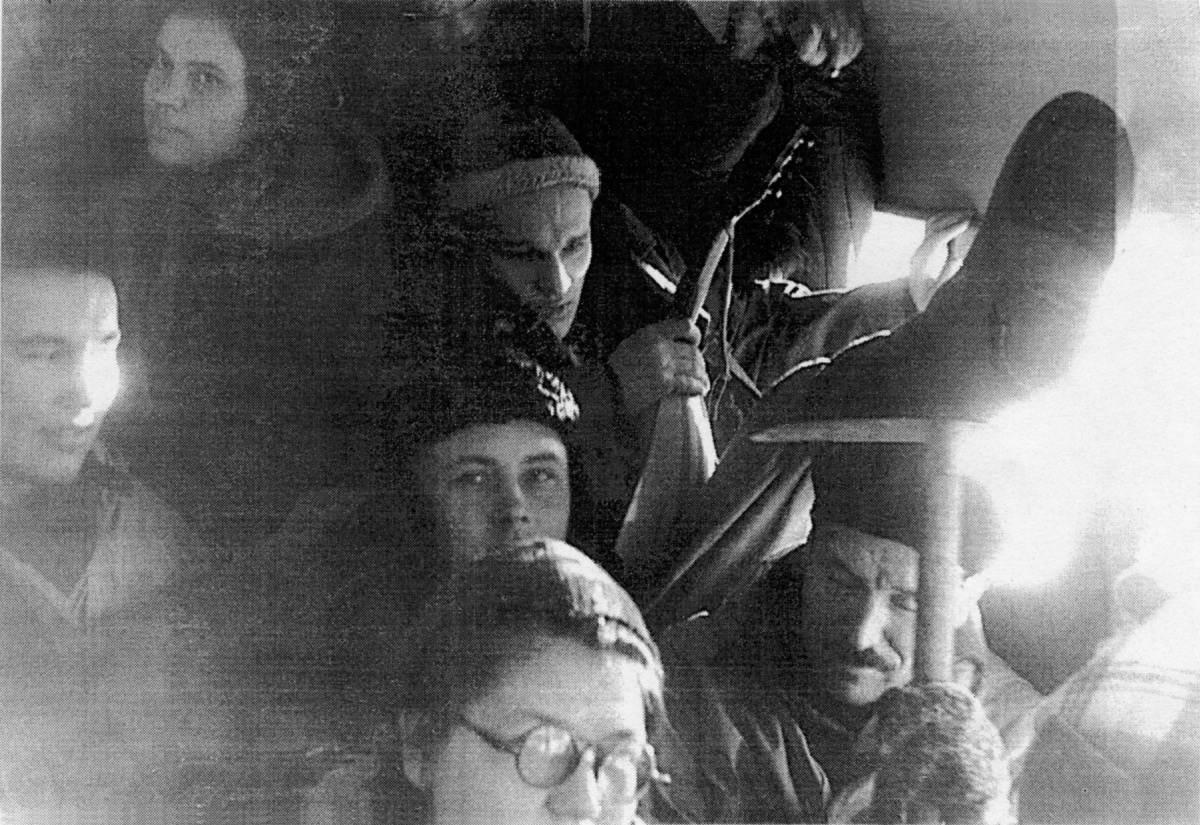 "
We were full up to the ceiling. First layer passengers sat on the seats, on a pile of skis, on backpacks. Second layer passengers sat on the backs of the seats, finding a place for legs on the shoulders of comrades
"
And:"
Two people per bed
", "
Had to lay down in beds by two
", "
We lay down with Zina on a spring bed
"...
And in the tent: "
Nobody wants to sleep by the stove. We agree that Yurka Kri (Krivonischenko) will sleep there. On the other side sleeps the person on duty (Sasha Kolevatov). Yurka couldn't stand the heat and after laying down for 1-2 min, he got up and moved to the second section cursing and accusing us of treason. After that they still argued about something for a long time
"
And: "
Had to travel on 3 levels. Kolka Tibo (Nikolay Thibeaux-Brignolle) had to push his body to the ceiling, Olva first stood in (illegible word) position, but soon she couldn't stand it anymore and got down on her knees.
".
They are agglomerated to each other at a level where they can't even physically stand it anymore...
Their only privacy was their private diary and silent thoughts. And not really the diaries as Krivonishenko knew the content of Dubinina's private diary and wrote about it in the group's diary (!!!) : "
Ognev is an old friend, he is described in Lyuda Dubinina's private diary
." and Yudin crossed out the politically dangerous sentence about innocent people sent to the gulag in his. No other escape but the silent thoughts...
But in the silent thoughts, it was certainly boiling up too : the sadness of Lyuda, the jealousy of Zina, the revolt of Thibeaux, the desire of Dyatlov, etc.